Adding Value To Your Property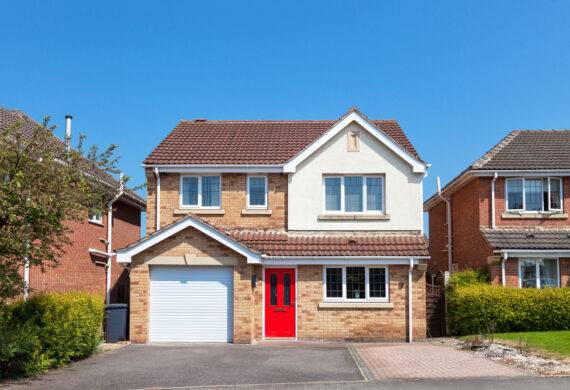 Adding Value To Your Property
While you might not be looking to sell your home right away, did you know that investing in new high-quality windows and doors can greatly impact the value of your property? Not to mention the curb appeal.
Why Will New Windows Add Value?
When many people look at investing in a new home, the majority will be looking at houses that will require very little input in the immediate future. So one of the first things that people will pay attention to is the condition and quality of the windows.
As this is considered a large expense, that a potential buyer would like to avoid the hassle of, it can increase the price that they are willing to pay, and this will increase again if the windows and doors are of a higher level of security and energy rating.
Energy Efficiency
As we are becoming more aware in the UK of how important energy efficiency is within our homes, it becomes increasingly important to consider this when we invest in a new property. As mentioned above, the energy efficiency of your windows and doors will increase the value of your property. This is due to the potential buyer being able to consider how expensive their bills will be in the long run. The higher the potential bills may be, the lower they will consider paying fo the initial purchase. So if you are investing in new windows with the view to sell in the near future, remember to consider the energy rating, as just having any new windows installed will not bring in as high of a sale as high-quality windows.
Stylish Frames
While energy efficiency will play one of the biggest considerations, a potential buyer will also look at the style of windows, and even the colour of your new doors. While investing in simple white uPVC windows and door may seem like the safer option in terms of appealing to a wider audience, the majority of potential buyers will be looking for a home that stands out to them. One that they can see themselves in, rather than something that they will want to change to look a little more unique.
While neutral colours are still a wise choice, consider the surrounding of the door. For example, deep red composite doors look great with a built-up green garden, and maybe even a matching garage door. So don't be too afraid to go bold, just ensure that it fits its surroundings too. If you opt to play it safe, a classic timber door can work wonders or pastel colours are all the fashion at present.
Conservatories And Orangeries
One of the biggest ways to increase the value of your home is to invest in your home, to begin with. Homes that have an extension of some description will automatically increase in value, particularly if they are done well. Conservatories and Orangeries are seen as an extra room, while being cheaper than an extension. This means you will see a greater return on investment in the long run. Plus it will give you extra space in your home to enjoy before you do sell.
For more information about the windows and doors that are available from Salop Glass, please contact a member of our knowledgeable team today who will be happy to assist you. You can also head over to our knowledge hub for answers to a range of frequently asked questions.