Are You Considering Investing In A Warm Roof?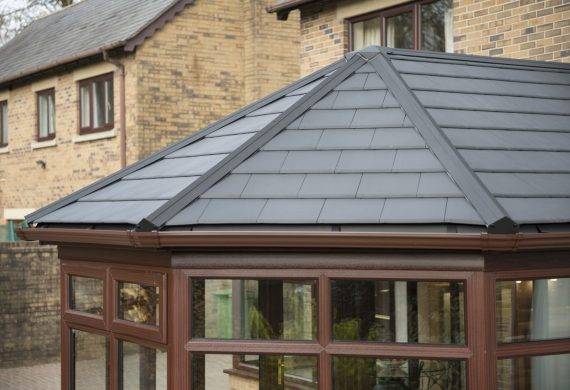 Are You Considering Investing In A Warm Roof?
Winter is right around the corner, Mr Frost has already been to visit, and we have certainly ramped the heating up! So have you got your conservatory or orangery locked up for the winter? Maybe even with a thick curtain covering the door to keep any potential draft out.
What Is WarmRoof?
WarmRoof is a modern style of roof construction where the insulation layer sits above the rafters, right beneath the weatherproof membrane.
This structure helps to conserve the heat within your conservatory, orangery, or even your extension, without the need for added ventilation too. Helping you to make use of the space, all year round!
WarmRoof In The Winter
With ice on the ground, we know that we have to do all we can to keep the heat in our homes. With heat rising, the best place to start is with a high-quality roof. While many people may be reluctant to swap out their nice glass conservatory room for a tiled alternative, the increase in energy efficiency in the space makes it a significant investment.
By simply swapping out your roof, you will find that the space can retain heat, allowing you to utilise it in winter. But don't forget to check your glass seals too!
WarmRoof In The Summer
You might not want to think about the summer too much while it's -1 outside. However, any improvements that you make to your home, must be worth it for both winter and summer. The name WarmRoof suggests that it will just help you to keep your home warm. However, thats not just the case. While yes it has an excellent reputation in keeping your space warm, it can also help to keep it cooler in the summer.
The tiled roof helps to keep the suns rays from directly heating the space as a glass roof would. It also helps to offer a shaded area from the increasingly hot summers we are now experiencing.
How You Can Use Your Space
With more people than ever working from home, for most it is important to have a home office, however, not all of us have the space to do this. Investing in a WArmRoof on your conservatory offers you that shaded area from the sun during the height of the day, helps to keep you warmer in the winter months, and cooler in the summer.
When we start to think about where we will be enjoying a family Christmas dinner, the biggest concern is that not everyone will fit around the small, space-saving dining room table. Why not turn your conservatory into your new, larger, dining room? You're sure to fit the whole family in. And if we do have a white Christmas, It will still be nice and warm, and you can enjoy the snow!
If you are interested in swapping out your current roof for a new, WarmRoof, please get in touch with the team here at Salop Glass. We will be happy to assist you.
If your conservatory is starting to be a little past its best, why not consider a new conservatory from Salop Glass!