Can I Get A Mirror Made-To-Measure?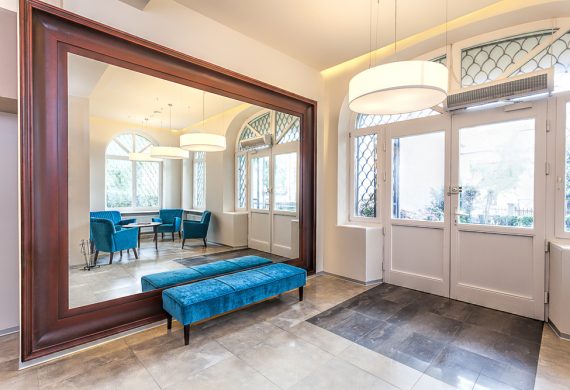 Can I Get A Mirror Made-To-Measure?
Sometimes we have an idea in our minds for how we want to finish off a specific room. Sometimes it's to add certain lighting, a picture on the wall, or even just a rug. But sometimes is that specific mirror that you have in mind, but you just can't find the right shape. The good news is, you can get made-to-measure mirrors from Salop Glass.
Unique Shapes
Mirrors are widely available in a range of shapes and sizes. However, sometimes you have a certain idea in mind that just needs that bespoke touch. Here at Salop Glass, we can work with you to determine the right size and shape that you are looking for. If there is a truly unique shape you have in mind, it might be worth a visit to our showroom to see if we can accommodate this.
Made To Fit
Many people have mirrors built into other features in their homes. Some are attached to dressing tables, some create the back of a show cupboard, you may even have one installed in the wall of your bathroom. And when these crack, it can be a nightmare to find one to replace them. We can take the stress out of finding a replacement by offering you a made-to-measure solution.
We will require a collection of measurements and shapes to ensure that what we create will be a perfect like-for-like replacement. Even down to the depth of the mirror. This can help you keep your features looking just as they should for many years to come.
Large Scale Mirrors
Not all mirrors are smaller household mirrors. We can also accommodate larger-scale mirrors that are found in a range of businesses.
Gym and salon mirrors are a common request here at Salop Glass due to the unique sizing and the requirement to be hardened for customer safety. We endeavor to make the mirrors as large as they are requested. However, in some situations, we will recommend that the mirror comes in sections of at least two. This is to avoid cracking if the building is to somewhat flex. For example, in gyms. When heavyweights are dropped, the walls are likely to shudder. Mirrors that are too large will then be liable to cracking, no matter how strong they have been made.
Whether you are looking for a standard mirror, made to measure, or you require additional features such as beveled edges, the team here at Salop Glass is on hand to ensure that you are leaving us with the best quality product for your needs.
When you visit our showroom, make sure to have a look around our collection of other services available to you. You can also contact us directly with any questions that you may have, a member of our team would be more than happy to help!