Glass Splashbacks, What Do I Need To Know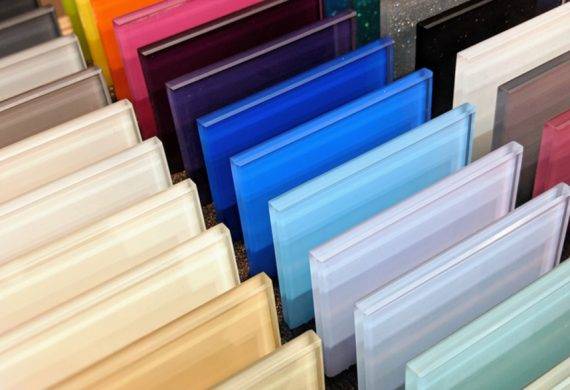 Glass Splashbacks, What Do I Need To Know
Here at Salop Glass, we are widely known for our high-quality windows, doors and conservatories. We also offer a range of other glass-based services including splashbacks!
Glass Splashbacks have been increasing in popularity over the last few years for many reasons. But what do you need to know about glass splashbacks?
Are Glass Splashbacks Just For Behind The Sink?
Glass Splashbacks are no longer just for behind the sink. You can have a glass splashback behind your cooker, your worktops, and even in your bathroom as a shower screen or behind your bath and sink. Glass splashbacks offer a different appearance from other splashbacks this allows them to be used in a wide variety of other locations in your home. Even where there is no risk of splashing.
Are Glass Splashbacks Hard To Keep Clean?
Glass Splashbacks have a reputation for being unable to keep them clean. Sadly we cannot understand where this reputation has come from. Glass splashbacks are one of the easiest to keep clean. You can use a wide variety of products on them with very little issue. The easiest way to keep them looking clean and shiny is to use a degreasing product with a microfibre cloth and work it in a circular motion. You will then need to dry it after to remove any watermarks the product may have left behind. Regular cleaning will help to keep this an easy job, particularly if there is grease from the cooker.
Are All Glass Splashbacks Clear Glass?
Older glass splashbacks are as simple as a piece of clear glass used to protect the wall behind a sink or cooker. Here at Salop Glass, we are able to create you a glass splashback in a range of different colours and finishes so that you can complete the look of your room how you wish.
Will A Glass Splashback Fit My Room?
When you order your kitchen and bathroom splashbacks from the suppliers of the corresponding room, you might be limited to the sizes or shapes of the splashbacks that they are able to offer you. However, here at Salop Glass, not only can we create it in the colour to suit you but also the size and shape. So no matter what your room looks like, you can have a bespoke glass splashback to suit.
As we are able to create your splashback to order, we can help you to cover as much of the room as a splashback as you desire. This can be a great idea for smaller bathrooms. The team can also help design and create a mirror to fit right in.
As with any glass products, there may be restrictions or advisories depending on how and where you want to have your glass splashbacks fitted. Such as some older plaster and walls will not be able to withstand the weight of the glass. If you are concerned, please speak to the team today who will be happy to advise you.
For more information on bespoke glass splashbacks from Salop Glass, please contact a member of our expert team today who will be happy to assist you. You can also head over to our knowledge hub for answers to a range of frequently asked questions.