Increase The Space In Your Home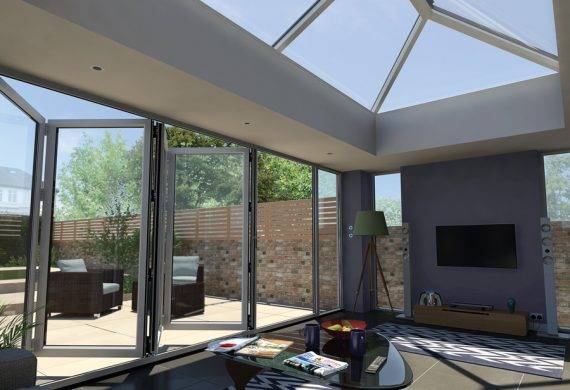 Increase The Space In Your Home
As your family grows you often find that you need more space inside your home than you currently have. Moving house can be too much of an overhaul, and extensions somewhat costly. So have you considered investing in a conservatory or an orangery instead?
Adding Space
In years gone by, if you were to add a conservatory or an orangery to your home, you would only be able to use them at certain times of the year, with the winter being too cold and the height of summer being far too hot, however, this is no longer the case. Advances in technology now mean you can add these extensions to your home, increasing your living space year-round.
Being able to use the space year-round opens up a range of uses for the space, allowing you to move some aspects of your life into the space. For example, using your conservatory as a dining room has increased in popularity, or using an orangery as a second living room (great if the kids want to watch something else).
Orangery Or Conservatory
When it comes to adding a conservatory or an orangery, there will always be a debate over which is the right choice for your home. This choice can either be determined by someone's particular style or even by the space that they have available. Typically, an orangery will span the width of, or at least the majority of the width of your home, and will be fairly shallow away from the house, whereas your conservatory will usually be the width of one room, but will be further out from the house. The shape of your garden may mean that one is more suitable than the other.
In terms of style, the conservatory incorporates more glass than the orangery, with entire glass sides and a complete glass roof. The orangery will only have a small section of the roof as glass (known as a lantern roof), and include some brick or stone parts to the walls. Check out our articles on What Is An Orangery? And How Long Do Conservatories Last? For more information.
Alternative Uses
Each family or household will have a different use for the extra space, so how else have we seen conservatories and orangeries be used over the years? Here are just a few:
Games room – we've seen all sorts in the "games room" from pool tables, arcade games, chess boards and even Xbox and PlayStations.
Playroom – where we have seen growing families in smaller homes, we quite often see the conservatory, or orangery, used as a playroom. Modern glass allows the temperature to be regulated making it a great space for the kids to play with their toys.
Home office – as many people have made the move to permanent home working, we have seen an increase in turning your glass extension into the home office. A space to shut yourself away from the rest of the house, enjoy the sights of the outdoors, with full unrivalled wifi signal!
Gym – as with home office, more and more people are working out at home, so why not use the space, swing open your doors and enjoy the fresh air as you work out. It doesn't even matter if it starts to rain.
For more information on orangeries or conservatories, or to book an appointment with us, please get in touch and a member of our team will be happy to assist you. You can also check out our knowledge hub for answers to frequently asked questions.