Keeping uPVC Clean All Year Round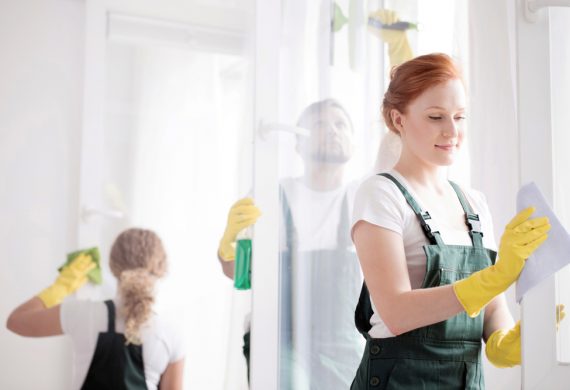 Keeping uPVC Clean All Year Round
Over time your uPVC window frames can start to look a little yellow or even just a little dirty. So how is it best to keep them as clean as possible?
Keep It Simple
We often see a range of industrial cleaning products on the market, including those that claim to be specifically designed for window and door frames. However, there is no need to spend money on these sometimes expensive products to keep your uPVC clean.
A simple solution of soap and warm water (dish soap works perfectly) and some good old elbow grease can get your frames looking perfectly clean and sparkling with minimal effort.
If your windows have been left to gather a build-up of dirt and grime, you might need to use a little more force when cleaning, but ensure that you always use a soft cloth or sponge and never anything abrasive as this can leave scratches and marks.
Keeping on top of regular cleaning can make this a super quick and simple task. Even a simple wipe down regularly can keep your frames looking nice and clean with minimal effort.
Practices To Avoid
Trying to keep uPVC frames bright white and clean can seem like a somewhat daunting task. And a task that we revert back to using how we clean the interior of our homes. However, there are certainly some methods of cleaning that we should avoid when it comes to our uPVC.
Bleach – While we know that bleach is known for its whitening properties, unfortunately, it has an adverse effect when it comes to cleaning your uPVC. The chemical reaction that bleach has with the uPVC can leave it with permanent staining, a yellowing effect, a matt finish rather than a shiny finish and even a mottled appearance. Bleach should always be avoided.
White Spirit – As with bleach we advise against the use of white spirits, including methylated spirits or WD40 as these can also permanently damage the surface of your uPVC.
Remember your uPVC is porous, this means that using any cleaners with hidden colouring can leave your surfaces permanently stained.
Permanent Damage Or Staining
uPVC only has an expected lifespan of 20 – 25 years, depending on the conditions that they are subjected to. This means that as they approach the end of their life you will start to notice more damage and staining. As this becomes more noticeable or apparent, it might be time to start considering replacing your windows as no amount of cleaning or repairs will return them to their former glory. Head over to our windows page for a selection of different types of frames including timber and composite if you are looking for something different.
For more information on any of the services that we offer here at Salop Glass, please do not hesitate to contact our friendly team today who will be happy to assist you. For answers to frequently asked questions please head over to our knowledge hub.