Reducing Noise Pollution in 2022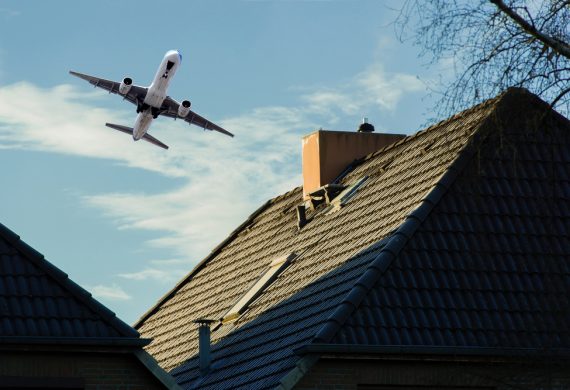 Reducing Noise Pollution in 2022
Living on a busy road, near a train track, or close to an airport might leave you listening to the outside noise more than you realise. And if you have moved to a new home, from somewhere a little quieter, you will find yourself listening to it more and more.
One of the greatest defences your home can have to combat this noise is new and effective windows — particularly  double glazed windows
What Causes Noise Pollution?
What is considered as noise pollution can differ for each person. However, there are a number of noises that are universally considered as noise pollution:
Road traffic
Trains
Aeroplanes
Roadworks
Factories
Neighbours
Passers-by
Bars, pubs and clubs
Pets or other animals
General noise from busy city centres
The Impact of High Quality Windows
One of the ways in which this noise pollution enters our homes is through our windows, even if they are closed. The style of window and the glazing that you have can greatly impact the noise that you have within your home. For example, a home that has older and poor fitting aluminium frames (even if they are double glazed) will allow more noise than newer, well-fitting double glazed aluminium frames.
A number of older homes may even still have single glazed windows, purely as a design feature, or maybe even due to being a listed building, if this is the case, you could always consider secondary glazing ( a second window fitted alongside your existing ones) which can both help to improve the noise reduction and the energy efficiency of your home (saving you a few pennies on heating bills).
Double And Triple Glazed Windows
While double and triple glazing can have a number of positive impacts on your home, one of these is the reduction of noise.
External noise is reduced thanks to the air that is trapped between each pane of glass. This air helps to disperse sound waves effectively, meaning that by the time they reach the next pane they have greatly reduced. It also means that triple glazing will offer increased protection from noise thanks to the additional layer of air and glass.
Double Glazing in Shropshire, Shrewsbury and Telford
Here at Salop Glass, each of the windows and doors is considered to have an energy rating of A-Rated. While this is great news for your energy bills, it also means that your home will be more protected from noise pollution.
For more information on any of the products that we offer here at Slop Glass, please do not hesitate to contact a member of our team today who will be happy to discuss this with you. You can also check out our knowledge hub for a range of answers to your frequently asked questions.