Securing Your Home With Efficient Windows And Doors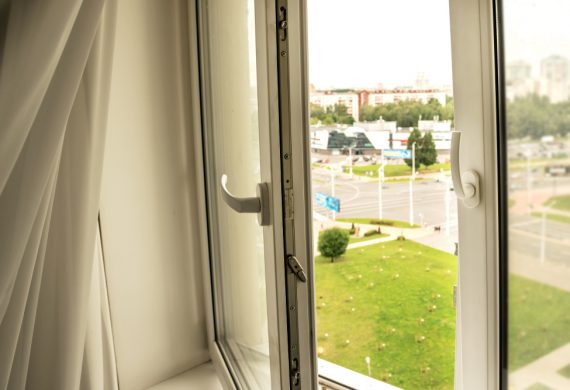 Securing Your Home With Efficient Windows And Doors
It is unfortunate that we worry so much about the security of our homes while we are out during the day, or even while we are asleep at night. Yet we find ourselves questioning whether our homes are secure as more and more of us head back out to work following the UK's latest lockdown.
Home Security
When you hear the phrase "home security" the first thing that comes to mind is additional locks, cameras and even fencing. However, your first port of call should be ensuring that your physical fixtures are as secure as possible. This means your windows and doors.
Old And Ineffective
Over recent years there has been an increase in the level of security that is available when it comes to our doors and windows. Sadly the increase has been due to the demand following a rise in crime in some areas of the UK.
As security advances, older systems of security become easier and easier for unwanted guests to breakthrough. This means that if you have older styles of doors and windows, it might be time for an upgrade, even if it is just for security purposes.
With older doors and windows it isn't just the fixtures and locks that become outdated, over time the material can become aged and warped. This can not only leave it brittle and subject to easy to knock through but can also mean it becomes ill-fitting and also easy to open.
New And Secure
When it comes to investing in new windows and doors, you want them to not only be eerie efficient, you also want to feel like your home is safe and secure. Here at Salop Glass, we ensure that each of our freshly fitted windows and doors is fitted perfectly and securely into the space, removing the risk of them being popped out of frames, or tools wedged into them. We then ensure that each and every lock is functional and secure, there is nothing worse than going to lock up and finding a broken lock.
The modern doors that we supply and fit are all created with an impenetrable core, adding additional security.
Additional Security
There are a number of things to consider to increase the security of your home. As simple as they may be, they can help to prevent you from being a target. This includes:
Removing all expensive items from show, from laptops off the coffee table, to car keys in the porch.
Investing in security equipment, such as cameras, even dummies can detour the potential culprit.
Be aware of any unusual activity around your home, such as little marking (like chalk) or any suspicious activity
For more information on the security of any of our products, please get in touch with a member of our expert team today who will be more than happy to help. You can also find more information in our Knowledge hub.