The Right Mirror For Your Bathroom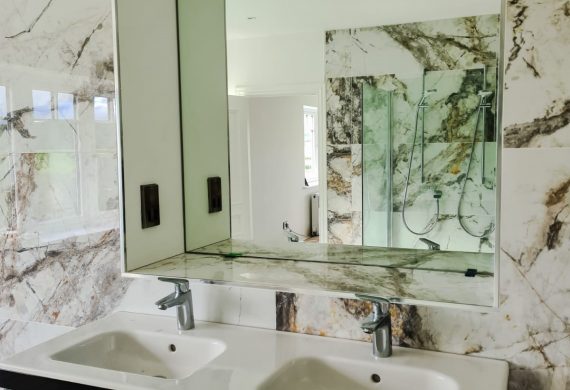 The Right Mirror For Your Bathroom
No two bathrooms are the same. From having different layouts, different lighting and even different colour schemes mean that there is no one size and shape that fits all when it comes to mirrors. So why not consider a bespoke cut bathroom mirror?
Cut To Fit
Some bathrooms have spaces that would perfectly suit a mirror, but require the mirror to be cut to size. From being embedded into the wall, to being part of a feature over the sink, made to measure mirrors look great in all bathrooms. Here at Salop Glass, we can use either your measurements or pop round and get the measurements to ensure that your freshly cut mirror will be perfect.
One Big Mirror
Many of us like to make sure our bathroom is as big and as bright as we can possibly make it. If you have a smaller bathroom, the easiest way to get this effect is to increase the size of your mirrors. So why not consider having one or more large mirrors. Not only do they make the room feel bigger, but they will also reflect the light to make the space brighter, even if you only have one small light. Many people opt for larger mirrors when they have dark areas in the bathroom. Such as dark tiles, or dark panels, this helps to keep the room feeling a reasonable size while allowing your style choice.
For The Whole Sink
If you head over to the likes of Ikea and Argos many of their bathroom cabinets offer a small mirror on the front. While this suits most bathrooms and families, sometimes you just need something a little different. For example, should you have a double sink (many of us can simply dream) you can either opt for two matching mirrors or treat the room to one XL mirror to cover both sinks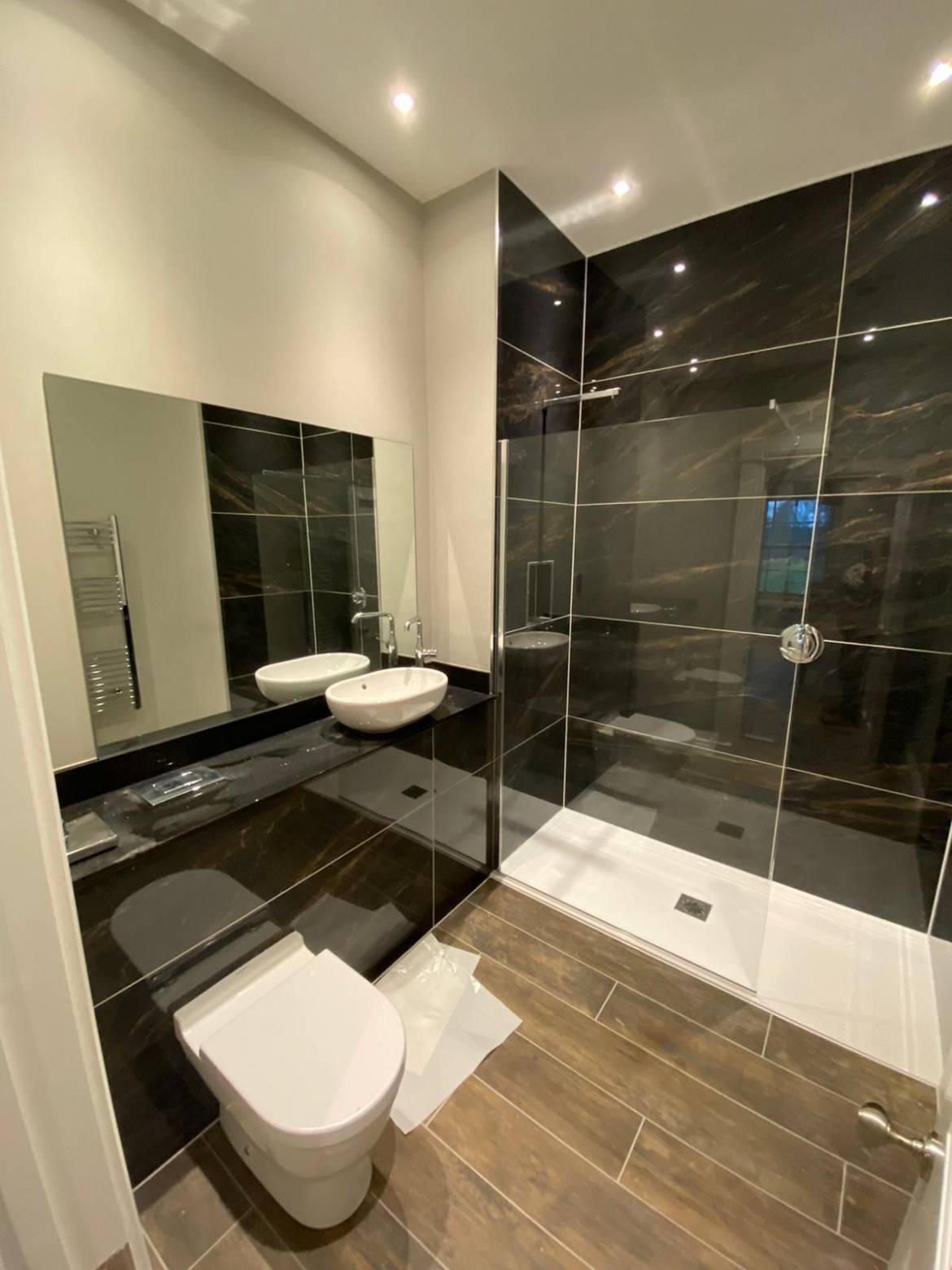 The Complete Shower
Here at Salop Glass, we do more than just windows and mirrors, we can fit out your complete shower unit. From the panels around the walls of your shower to your glass door or splashbacks. From simple clear glass to coloured glass panels and even patterned glass panels. Get in touch with our team if you have any specific requirements for your shower.
For more information on our made to measure mirrors, or any other bathroom features, please get in touch with our team today who will be happy to discuss how we can help. Remember to check back to our blogs regularly for more great ideas around your home.