Timber Windows In Shrewsbury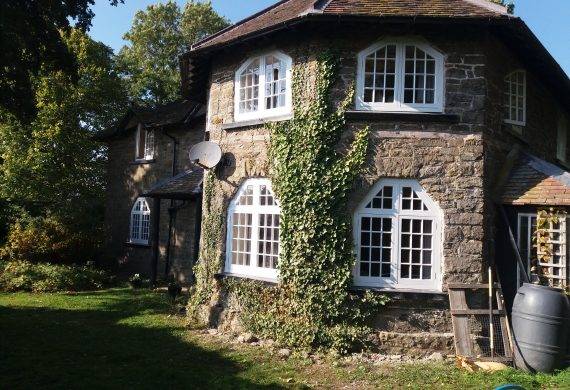 Timber Windows In Shrewsbury
With a large part of Shrewsbury boasting timber-framed buildings, in a true Tudor style, it would be rude to assume that everyone is looking to for the most modern windows that they can find. However, what if you could have modern windows, with a classic timber appearance?
Timber Windows
While older timber windows are well-known for being draughty, not overly energy efficient, and typically single glazed, this is no longer the case (and actually hasn't been for a while). Sadly, many people still have this misconception, leaving many people opting for the likes of uPVC, aluminium and composite on their otherwise traditional home.
So if it's time to consider new windows on your traditional home, why not find out more about timber windows from Salop Glass?
Why Choose Timber Windows
There are a number of reasons why we choose timber windows, not just because here in Shrewsbury we love the aesthetics of timber, but for many other reasons, here are just a few:
Energy-efficiency – Modern advances in technology, treatments, and even glazing has improved. This means that timber frames are now considered as energy efficient, if not better than the alternatives.
Security – Previously, timber frames were not seen as being secure. However, as we are becoming more conscious of security, there has been a vast improvement in the security of timber frames, not meeting, and exceeding its alternatives, when used with the correct fittings.
Maintain appearance – In historic buildings, it is key to try to maintain the appearance. This includes replacing timber frames like for like. However, many older buildings have single-pane windows, in order to accurately replace these, while improving energy efficiency, we can fit fineo glass in your timber frames.
Rationel Windows At Salop Glass
Here at Salop Glass, we work closely with Rationel to fit the perfect timber frames for your home. At Rantionel they have a fantastic selection of frames.
Aura – Sleek and minimalist, the Aura timber windows from Rationel are energy efficient and beautiful. Constructed from solid timber with a stunning natural wood finish, these triple-glazed timber windows are designed for superb optical clarity and high performance.
Forma – Ideal for heritage renovations and listed buildings, FORMA windows from Rationel bring energy efficiency with a traditional finish. Produced with a solid timber construction, they are easy to join in multiples, which makes them the perfect choice for complex window designs.
If you are interested in timber windows in Shrewsbury, get in touch with a member of our team today who will be happy to assist you.
Speak to the team about a new front door to ensure that your home is as energy-efficient as possible.