Time To Think About Your New Conservatory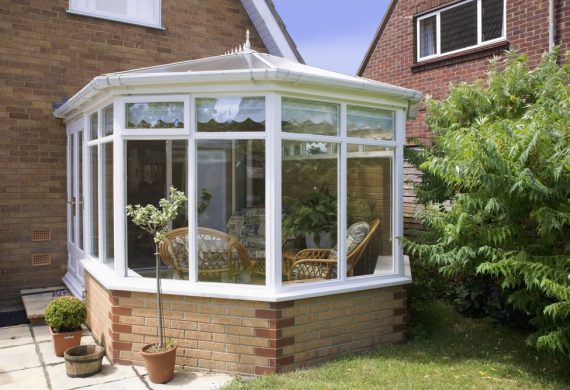 Time To Think About Your New Conservatory
We know it's nearly Christmas, but why not consider preparing your home for the summer! And nothing screams summer in your garden like a nice new conservatory!
New Conservatory With Salop Glass
A new conservatory can be a big investment. Particularly if you don't currently have a conservatory attached to your property.
With such an investment, you want to ensure that you are getting the perfect design not only to suit your space but also to suit your needs. Does this mean that you'll have a traditional Georgian style, or would a T-shape suit you better?
You'll also want to ensure that there is ample time for your conservatory to be designed and completely installed in time for the summer to hit the UK.
Get Designing
Here at Salop Glass, there's no one size fits all for your conservatory. Everyone has a different use and a different size garden. That's why our team are on hand to help talk you through the complete design process and ensure that you are getting the right conservatory for you.
We can take into consideration the size of your garden, and where needed we may make a few suggestions just to ensure that you will be happy with your finished construction, whether this is the addition of a privacy window, or maybe an extra bit of length to fill a gap, or indeed a little shorter to allow enough space around it. Our team has a wealth of experience, you may be surprised how effective their ideas can be!
Installation
Each and every conservatory installation is completely different. From having to remove old conservatories, or digging out new footings, to many other issues that can arise during installation it's hard to give an idea of how long it should take to install conservatories.
However, the team will be able to give you a better idea of the installation time once they have been out to your home, and completed your design!
With the installation time in mind, getting in touch with the team sooner rather than later can guarantee that your conservatory will be ready to go for the summer!
Consider A WarmRoof
While WarmRoof's are known for their ability to keep a space warm in the winter, it can also offer you protection from the sun. This tiled roof alternative offers shadow from the sun, which can overheat a space where there is a traditional glass roof.
This means that in the summer, your conservatory will be a more comfortable place to sit, rather than uncomfortably warm.
It also means that in the winter, you can utilise the space to its fullest as it'll retain the heat.
In addition to your WarmRoof, we recommend considering some form of central heating to help keep the space warm in all weathers.
For more information on a new conservatory from Salop Glass, please get in touch with a member of our team. If your old conservatory just needs a refresh, speak to us about windows in Shrewsbury.