Why Double Glazed Windows Are So Important in 2022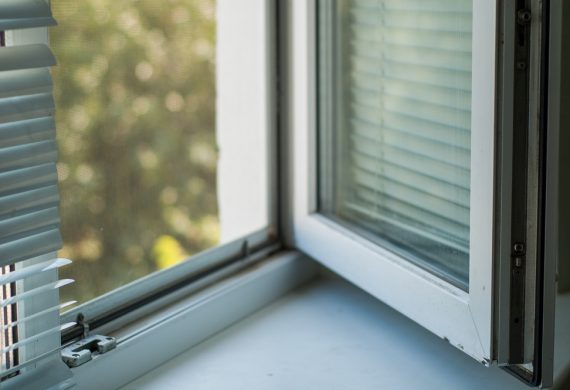 Why Double Glazed Windows Are So Important in 2022
More than ever, people are coming to realise the importance of energy efficiency – not only for the environment at large but also for themselves. In this article, we will be going through the various reasons why double-glazed windows are so important in 2022. 
With over 60 years experience in providing high-quality glass products to our clients, Salop Glass can help you find the right glass product to transform your home. 
Energy Efficiency 
The first (and perhaps main) reason why double-glazed windows are so important is that in 2022 – perhaps more than ever – energy efficiency is a key concern for more and more people. As we've written previously, energy efficiency is the means by which a level of thermal energy is maintained within a system. This means that a room with high energy efficiency will stay warmer than a room with a low level of energy efficiency. 
Energy efficiency is important because it has a practical benefit: a room with high energy efficiency is much easier and cheaper to heat than a room with low energy efficiency. Double glazed windows provide such a level of energy efficiency, especially in comparison to single glazing.  
This is because the design of double-glazed windows features an air gap between the two panes. This air gap impedes the transfer of energy from one pane to the other, ensuring that the inside of the double glazing stays warm. 
Building Regulations
The next reason why double glazing in 2022 is because of building regulations. For the past 20 years, British Building Regulations have continually pushed energy efficiency. This means that if you're looking to have your windows replaced, you have to meet strict regulations which have been set out by the government. 
Likewise, new build homes naturally have to adhere to these guidelines. As a result, double glazing comes as standard in all UK homes. Furthermore, as a result of the Minimum Energy Standards (MEES), landlords must install double glazing before they can legally rent out their property. 
As such, while having single glazing isn't illegal per see, building regulations clearly do not support their installation. Double Glazing has already become the standard in most installations and is clearly the legal preference. However, even triple glazing is also becoming ever more popular in installations such as roof lights and conservatories. 
Double Glazing in Shrewsbury, Telford and Shropshire
If you're looking to have high-quality double glazing installed in your home, contact Salop Glass today. For over 60 years, Salop Glass has been providing our clients in the United Kingdom with high-quality conservatories, orangeries, windows and doors. 
Whether you're looking for conservatories in Shropshire, double glazing repairs in Shrewsbury or glass supplies in Telford, you can find what you're looking for at Salop Glass. 
Raise your glass to high-quality glass installation and contact Salop Glass today.