Why Have a Splashback Installed?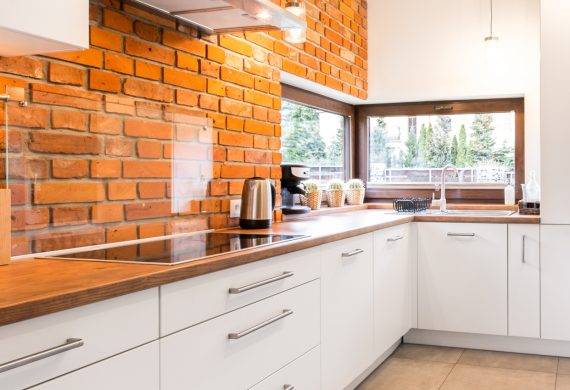 Why Have a Splashback Installed?
Salop Glass are well known for its first-class products and the high quality of the materials that we use to manufacture our installations, including our double glazing, conservatories and orangeries.
However, while uPVC windows, conservatories, and conservatories are our bread and butter, they are not the only products we carry. Another excellent product that we sell is our selection of bespoke splashbacks.
Splashbacks are a fantastic way of adding an extra layer of beauty to your home or space, in a way that isn't worn out or requires planning permission.
But What Are Splashbacks?
Splashbacks, as their name suggests, are sheets of glass that are installed on the walls of your home. As well as providing a layer of aesthetic beauty, they can (depending on the use case) also provide a layer of protection. Read on to discover the kind of protection our splashbacks offer.
Kitchen
Many clients choose to have a glass splashback installed in their kitchen behind their cookers and hobs. Having a splashback installed here makes cleaning after cooking much easier – particularly if you've spilt something against the wall.
At the same time, it protects the walls of your kitchen from the steam generated from boiling hot water – which can often lead to moisture being trapped in the wall. Moisture can lead to the growth of mould and fungus, which can have serious ramifications on your health in the long term. In the short term, moisture also encourages germs and viruses to grow – which you definitely don't want in the kitchen!
Bathroom
In much the same way splashbacks protect the walls of your kitchen, a splashback can protect the walls of your bathroom from moisture generated from hot showers.
Keeping your bathroom walls free from moisture is a much more immediate concern than keeping your kitchen free from moisture. This is because bathrooms are often poorly ventilated in comparison to kitchens – which can feature numerous doors and windows. In comparison, it's not uncommon for shower rooms to feature only a single door and window. At the same time, there is a considerable more amount of hot steam generated by a shower than there is from booking a pan of water.
Living Room/Bedroom/Hallway
As was previously mentioned, splashbacks provide a layer of protection to whatever is behind it. In our previous examples, this layer has been used to keep moisture away from walls. However, in certain cases, this layer of protection can be used to keep other things safe – for example artwork. This makes splashbacks a fantastic addition to museums or anywhere you want to protect artwork that hasn't been classically framed.
By placing the splashback in this manner, the item behind it is offered an unparalleled level of protection. At the same time, splashbacks give your space a unique, modern style that is hard to replicate using frames.
Glass Suppliers in Telford and Shropshire
For over sixty years, Salop Glass has provided our customers with high-quality glass products. Today we offer expertly crafted splashbacks, conservatories, orangeries, double glazing, and double glazing repairs in Telford, Shropshire, and the rest of the local area.
Get in touch for more information on our range of splashbacks, orangeries, and conservatories in Shropshire, Telford and Shrewsbury.