Why you Should Consider a WARMroof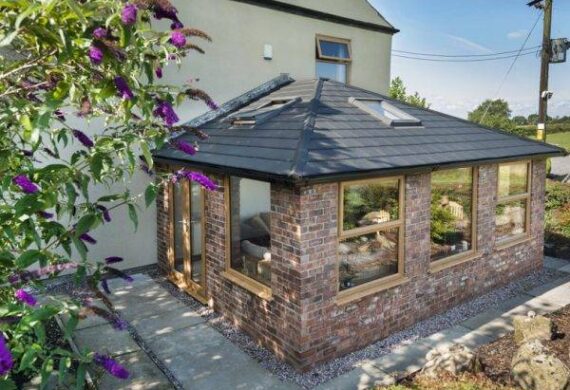 Why you Should Consider a WARMroof
If your home has a conservatory, you'll be used to the old problem of it being too cold in the winter, and too hot in the summer!
A conservatory can make a beautiful addition to a home, so it's a real shame when it becomes unusable for months of the year. If you want to get more use out of your conservatory, all year round, then it might be worth considering a WARMroof, an innovative new roof for conservatories and orangeries! 
What is a WARMroof?
The WARMroof is the most configurable and structurally robust, solid, insulated, and tiled roof currently available in the UK. 
The first of its kind, WARMroof has been designed and engineered from scratch, to provide an innovative, high performing and attractive roof system, suitable for conservatories, orangeries, and other home extensions. 
The WARMroof is extremely quickly installed, low maintenance, and fully compliant with building regulations. 
Maintain the temperature of your conservatory 
The WARMroof has been designed to create a more energy efficient space, keeping your extension warm in the winter and cool in the summer. This can allow you to turn your conservatory into a functional, regularly used living space, and create a warm and welcoming environment for guests, all year round. 
Additionally, the WARMroof will also make your extension soundproof, creating the perfect living space for entertaining, long into the night! 
A stunning finish
The WARMroof is designed to blend into the features of your home, for a seamless finish, this includes brickwork, roof tile colour, and even roofing pitch. 
The WARMroof can also accommodate traditional slate or concrete tiles to provide  an even closer match to the overall look of your home, and the tiles are available in various colours and finishes.
Contact us 
If you need any advice about our WARMroofs, or would like a no obligation quote, please contact a member of our expert team today. 
You can either give us a call or send an email to sales@salopglass.co.uk. Our emergency glass replacement services are also now in place once again, so should you need this please do not hesitate to get in touch.