High Performing UPVC Windows From Salop Glass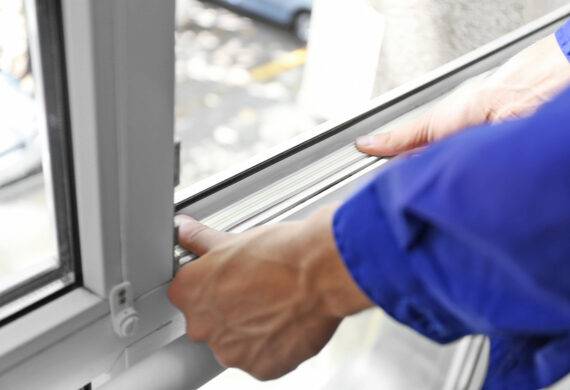 High Performing UPVC Windows From Salop Glass
High performing UPVC windows are a popular choice for many households. This is because these stylish window systems not only look the part but bring with them a wide range of benefits. Over the course of this blog post, we'll explore the different types of high performing UPVC windows we offer at Salop Glass and give you a run down of what makes them such a fantastic choice.
Supply & Fit Of High Performing UPVC Windows
If you're on the hunt for UPVC windows in Shrewsbury, we have a wide range of cost-effective options that are suitable for all types of properties. These include:
Residence UPVC Windows
The Residence Collection of high performing UPVC windows is designed and made in Britain. Suitable for all styles of home from modern to period, the Residence 9 collection is available in a range of bespoke options. Whether you choose a style to complete the look of your heritage or period property, or need a sleek finish for your contemporary home, the high performing Residence Collection consistently delivers all the benefits of UPVC while embodying your homes unique character.
Flush Casement Windows
Flush casement UPVC windows sit tight to the outer window frame, creating a seamless and sleek finish. Heavily favoured in contemporary, minimalist inspired homes, these types of high performing UPVC windows are secure and resistant to even the worst of the Great British weather, so they always look great no matter what the seasons throw at them!
A-Rated Windows
Energy efficiency is a top choice for homes. Not only does using more energy efficient products help with reducing your households' carbon footprint but can save on your bills too! Our high performing A-Rated UPVC windows combine both classic designs with modern technology, bringing with them high thermal performance alongside excellent security features and reliable hardware. A-Rated UPVC windows with a + grade are rigorously tested by the British Fenestration Rating Council and are proven to let in more heat than they let out, meaning warmer, more energy efficient homes.
The Benefits Of  UPVC Windows
High performing UPVC windows have many benefits. These include:
Low Maintenance
By nature, UPVC windows are very low maintenance. They don't warp or rot, unlike some timber windows, and are designed to withstand the rigors of all types of weather. Beyond an occasional wipe down, they should not need any intense maintenance, such as repainting, and are guaranteed to look smooth, shiny and like new for many years to come.
Energy Efficient
As mentioned with A-Rated windows, UPVC windows with a high energy rating ensure homes stay warm and energy efficient. This means not only a noticeable difference to the temperature in your home throughout the seasons, but less money spent on your energy bills!
Second To None Security
We know the security of your home is paramount. High performing UPVC windows come with a whole range of security systems that provide rigidity and strength. Installed correctly, these types of windows will provide round the clock security for your home, so you can enjoy peace of mind wherever you are, home or away.
Noise Reduction
Road noise can be distracting and disruptive in any property. UPVC windows combined with double glazing drastically reduce noise levels from outdoors inside. Added layers of protection within these types of windows have been proven to bring down noise levels by half when installed correctly.
Learn More About UPVC Windows
A High performing UPVC window system is an excellent choice for all types of homes. To find out more, and arrange a quotation for your home, contact us today. We have a wide range of designs and options to choose from when it comes to UPVC windows and we will understand your needs to help you find the right choice for you. Our friendly team can fit all kinds of UPVC windows in Shrewsbury, and take great pride in their work. With us, you can be sure that you will reap all the benefits of high performing UPVC windows at an affordable price.