How Energy Efficient Are Conservatories?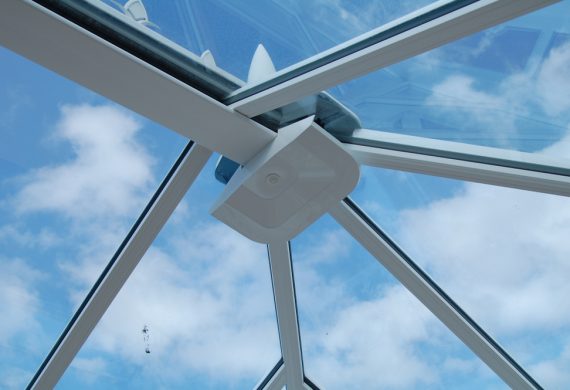 How Energy Efficient Are Conservatories?
Most folk think that conservatories are energy inefficient; they imagine the heat from their home escaping through the window panes and skeleton that make up the outer surface of their conservatories. 
This was certainly true to an extent in the past, when material science was in its infancy. However, over the past thirty years, developments in the field of architecture and glass manufacturing have dramatically increased the energy efficiency of conservatories and orangeries. This has led to a situation where conservatories are barely any less efficient than traditional brick and mortar walls. 
What is Energy Efficient?
To understand why energy efficiency is important, it's first important to understand what it is specifically. When we say energy efficiency, we are specifically referring to a system's ability to retain energy (in the form of thermal energy) without losing it over a period of time. The more energy efficient the system is, the better its ability to retain energy. 
Traditionally, conservatories weren't meant to be energy efficient. This is because, up until relatively late in the last century, energy conservation wasn't really something that people considered. Furthermore, because energy was very cheap, there was no incentive for manufacturers to make conservatories energy efficient – it was simply considered easier to keep pumping heat into a space. 
Double Glazing & Shifting Priorities
With the discovery of the damage that such practices were doing to the environment, however, the discussion and practices began to change. Practices began to shift towards conservation and prioritising energy efficiency. Nowhere is this more obviously seen than in the invention and mass adoption of double glazing as the standard throughout the western world. 
As we've discussed before, double glazing is the process by which multiple panes of glass are laid over one another. This creates a negative space between the two panes. This negative space creates a barrier which heat finds difficult to travel across. At the same time, the parts of the double glazed pane that come into contact with the frame are covered with thick, hard-wearing rubber. As a result of this expert design, the heated space behind the double glazing stays warm, and there is very little thermal inefficiency inherent in the design. 
What Else Makes Modern Conservatories Energy Efficient?
However, while double glazing alone is a great way of increasing the thermal efficiency of your home, there are other variables that could contribute to an increased level of thermal efficiency. These variables include: 
The Design of Your Conservatory

The Level of Energy You Use In Your Home 

Quality of Glazing 
Conservatories and Double Glazing in Shropshire, Shrewsbury and Telford
For over sixty years, Salop Glass have been manufacturing and building high quality glass products such as orangeries, uPVC and double glazing in Shrewsbury, Shropshire and Telford. Our clients appreciate the quality of our products and the durability of our installations. This means that real home improvement takes place and not simply renovation. 
Today, we continue to offer high-quality double glazing products and services, as well as a wide range of conservatory and orangery installations. We continue to be the premier glazing specialists in Shropshire and the surrounding areas. 
For more information about windows, doors or conservatories from Salop Glass, get in touch with us today.