Timber Windows, Perfect For Any Home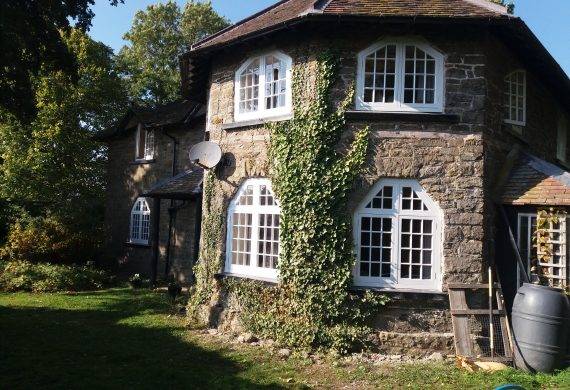 Timber Windows, Perfect For Any Home
Timber windows are an excellent choice for any home. They can look fantastic on modern homes, and maintain the classic look of country style homes. Not to mention modern timber windows have an excellent energy efficiency rating!
Modern Wooden Windows
Previously, wooden windows have been seen as not being the warmest of options for your windows. However, thanks to modern technology and improvements in wood preservatives they are just as energy-efficient as the competition. Not to mention that they are the most environmentally friendly windows on the market.
Rationel Windows
Each of the timber windows supplied by Salop Glass is courtesy of Rational Windows. Windows are all one of a kind and made to measure using the best quality, sustainably sourced dutch wood that they can.
This means that every window we install is made specifically for your home and to the highest standard a wooden window can possibly be.
Aura Timber Windows
This style of wooden window is perfect for a modern home. This sleek and minimalist design are both energy efficient and beautiful. Constructed from solid timber with a stunning natural wood finish, these triple-glazed timber windows are designed for superb optical clarity and high performance.
The triple glazing will help improve the energy efficiency, not to mention help to dilute the noise pollution if you live on a busy road.
Forma Timber Windows
Ideal for heritage renovations and listed buildings, Forma windows from Rationel bring energy efficiency with a traditional finish. Produced with solid timber construction, they are easy to join in multiples, which makes them the perfect choice for complex window designs.
This style can help you to keep the rustic appearance of any building, from old schools to churches and even barn homes!
Fineo Glass
Why not consider adding Fineo Glass into your new wooden frames? This glass is particularly perfect for restorations as it maintains the single pane appearance, with better energy efficiency than triple glazing! Not to mention the noise cancellation that it provides.
For more information on Fineo Glass please head over to our blog on Fineo glass!
Here at Salop Glass, we want to ensure that you are getting the best windows in Shropshire. So for more information, get in touch with our team today.
Wooden windows might not be calling out to you, so why not take a look at composite windows for an alternative that looks just as great as wood!