Welcome To The New Salop Glass Blog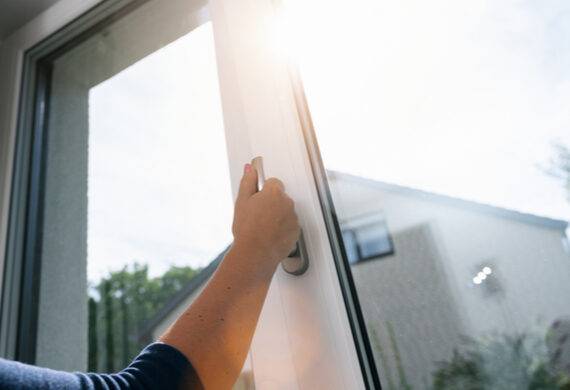 Welcome To The New Salop Glass Blog
Welcome to our new blog! As you may have noticed, the Salop Glass & Glazing site has undergone a few changes recently, and we thought it was the perfect opportunity to revamp our news and blog page too.
In the Salop Glass & Glazing blog, we'll share news, updates and information from within the business, and some insights into the subjects we know best, glass, glazing, windows and doors!
Located in Shrewsbury, Salop Glass & Glazing is all about helping customers make the best decision when it comes glass products and glazing services. From family homes to offices and more, although we may be selling products and services, our passion and purpose lies in helping people make their homes and premises more accessible, welcoming, and attractive.
Up & Coming On The Salop Glass Blog
We're excited to be bringing you the most up to date news and information in glass and glazing here on the blog.
Here we'll share:
Updates from within the company (such as awards, achievement,s accreditation and operations updates)
Information, news and best practices from within the glass & glazing industry
Case studies of projects we have undertaken and how we achieved them
Design inspiration and trends to look out for
Information about any sales and events that are taking place at Salop Glass.
The purpose of this blog is to let you know what's happening in the world of glass and glazing, as well as keep you up to date with what we're up to and how we can help!
Your Questions Answered At Our Knowledge Hub
You may also have noticed a new addition to our website too. This is called the Knowledge Hub. Over at the Knowledge Hub you will find answer to a whole range of frequently asked questions from how to clean uPVC windows to an in depth look at the benefits of composite doors and timber windows.
We'll be adding to this area over time, too, in order to keep up with the latest products and advice. But if you can't find an answer to your specific questions, please contact us. We're on hand to help and support with any questions you may have on buying new windows and doors or maintaining and repairing the ones you do have!
Watch This Space!
So, without further ado, we invite you to explore our new and improved website. To help you navigate through the wide range of products we supply and fit, we have separated them into categories. From windows and doors to conservatories, splashbacks and mirrors, you will find everything you need to know about the designs, shapes and styles we have available for all types of properties.
While our blog is for sharing information, we urge you should you have a specific customer service question to contact us directly. You can do so through the quick and easy form located on our Contact page. Alternatively, should you wish to speak to us straight away to ask a question or organise a quote, you can give us a call on 01743 469 332 or email us on sales@salopglass.co.uk.