Door Designer From Distinction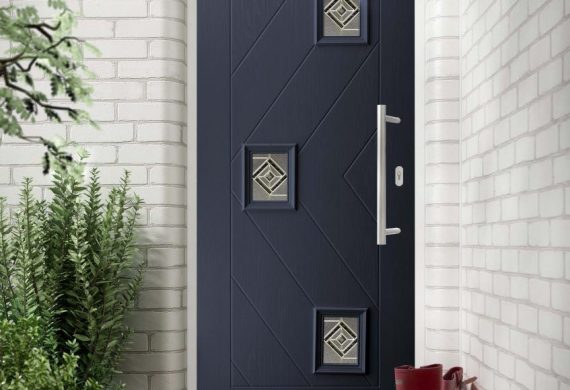 Door Designer From Distinction
Here in the UK, composite doors are becoming increasingly popular. Whether this is thanks to the high level of security they offer, the excellent lifespan that they have, or the customisability, we couldn't possibly say. However, we would like to introduce you to our very own door designer from Distinction doors.
Distinction Doors
Here at Salop Glass, we offer a collection of composite doors from the manufacturers over at Distinction Doors.
If you are looking for a new door that is customisable and truly unique to you, Distinction Doors have a wide variety of different styles available for you to choose from. Not only can you choose the shape and position of your windows (with everything from classic front door windows, to diamonds) you can also choose the texture of your new composite door. And most importantly, you can choose from a wide variety of colours to suit your own style.
Door Designer Tool
When it comes to choosing your own composite door, means that you have a number of options to choose from. So no catalogue, either online or in print, will have each style, with each window choice, in each colour, for you to see how your final door will look.
So we have partnered up with the team over at Distinction Doors to bring to you our very own Door Designer. Thanks to this fantastic tool, you are now able to select each individual element to give you your final door. You can go back and make tweaks if you decide it's not what you wanted. You can even choose your door handles, knocker, letterbox and rain guard!
It has never been so easy to design your own door.
Composite Doors
In recent years, composite doors have been increasing in population. They are designed not only with style but also safety in mind. They contain a metal core with a composition of several materials that make them impenetrable. You can find more about what they are made from in our knowledge hub article "What are Composite Doors Made From?". Or you can check out the article "What are composite doors?".
Coloured composite doors have one great feature that you might not find with other painted doors. Composite doors have their colour built-in. This helps to reduce the risk of the colour fading in the sun and means that the colour you choose with last for the lifetime of the door.
For more information on Composite doors from Distinction Doors, or help with the door designer, please contact a member of our friendly team today who will be happy to assist you. For answers to more frequently asked questions head over to our knowledge hub.