6 Reasons To Invest In New Windows And Doors in 2022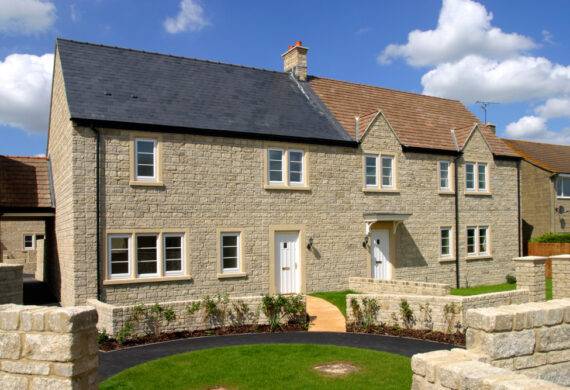 6 Reasons To Invest In New Windows And Doors in 2022
Home improvement is on everyone's mind now. Perhaps it's because we're all spending more time at home and noticing things we don't like or that aren't working. Or maybe it's because we all have a little more time on our hands which allows us to get around to things we have been putting off?
Lockdown aside, this time of year is one of the busiest in terms of home improvement. The glut of bank holidays means we can finally dedicate time to DIY projects. And as the sun comes out and shines on our homes, we start to notice what could do with a refresh, be that a lick of paint or a complete overhaul.
The Best Home Improvement For 2022
If you're considering reinventing your home this summer, replacing your windows and doors is one of the most effective things you can do. In this blog post, we'll look at the reasons why replacing your windows and/or doors is one of the best home improvements you can make right now. Especially if you're working with a limited budget.
They'll Reinvent Your Home
Our customers are often astounded by the difference new doors or windows can make to their home. It is, truly, a very quick way of giving your home a complete face lift and transforming it from the outside.
If your home is looking rundown from the outside and in need of a little TLC, new windows and doors could be just the thing. As well as this, different styles and types of window frames and double-glazing systems available give you the flexibility to really make the exterior home look how you envision it. From modern and low maintenance UPVC windows that look great for many years to come to timber windows and aluminium windows that are ideal for heritage and period properties.
Why spend time struggling to spruce up your own windows, when replacing them is much easier, quicker and cost effective?
They'll Be Ready For Winter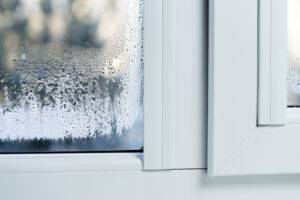 We know, we know. Summer has only just arrived! But the changing of the seasons is one of the things you can guarantee. And while the weather may be glorious now, it won't be like this forever.
Thermally inefficient windows and doors, and even broken double glazing units, can contribute to 40% of heat being lost in your home. You may not feel this now when the sun in shining, but that's a pretty significant loss when Jack Frost comes calling!
Of course, you could put on another pair of socks or a cosy jumper – you could even turn the heating up. But wouldn't it be great to know that your home is more energy efficient and warmer without having to crank up the thermostat every time the temperature drops? A-Rated windows do just this with ease, and are suitable for all types of home and commercial property.
They'll Save You Money
As we said above, inefficient windows and doors result in significant heat loss. Not only is this uncomfortable when it's cold, it could also be costing you more money!
A simple upgrade to your windows and doors can result in significant savings on your energy bills. Upwards of £100 a year in some cases! With this in mind, it's definitely worth the investment to save a bit of money. What's more, modern windows will last up to 20 years or more and deliver energy efficiency year on year. What's not to like about that?
They're More Secure
If you've ever been burgled, you'll know how invasive it feels to have strangers in your home without your knowledge. Not to mention the loss of important items or things of sentimental value. According to Police UK, most criminals that break into homes do so through windows and doors on the lower floors of a property.
If your windows and doors are quite old and dated, they may not be secure leaving you vulnerable to break-ins. New windows and doors with up-to-date security technologies within them can provide second-to-none peace of mind when you're at home and away that gaining entry is no longer as easy as forcing a door or breaking a window pane.
They're Quieter
Road noise is very distracting, day or night. If you've been working from home more, you may have become tuned into the noises that occur outside your home and wish you couldn't hear them.
Quality double glazed window systems not only offer better thermal efficiency, they can also work as a barrier against outside noises.
They Increase The Value Of Your Home
Tired windows and doors can significantly reduce the value of your home. So, if you're planning on moving house in the future, it may be worth considering an upgrade to get the asking price you'll be looking for.
If you don't plan on moving any time soon, or if you're in your forever home, it's still a great investment. As most windows and doors can last upwards of 20 years, it's unlikely you'll need to replace them any time soon, making them a fantastic long term investment for your home.
Explore Windows & Doors with Salop Glass & Glazing
At Salop Glass, we are leading specialists in doors and windows in Shrewsbury, Shropshire. We offer a wide range of window and door variations. This includes UPVC windows, aluminium windows, timber windows and composite windows.
When it comes to doors, we work with a wide range of recognisable and reputable brands including Virtuoso, Palladio, Solidor and Hurst to supply and fit sturdy and stunning UPVC and Composite doors.
To find out more and arrange a no-obligation quote from our team for doors and windows in Shropshire, contact us. Our friendly expert team are on hand to answer your questions and advise on the best windows and doors for your home and requirements.